A succession of 80%s in Lion d'Angers
28/04/2014.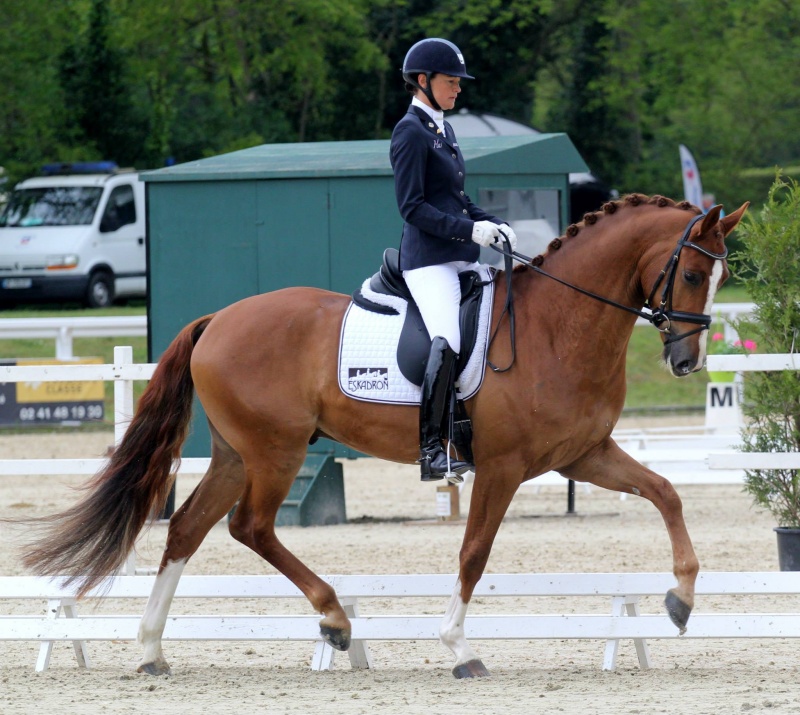 The HUS dressage team participated on April 25th et 26th in Lion d'Angers in the first competition for young horses this season.
It was a very successful session since most of the results were over 80% which shows that this winter's work was of high quality.
In the category of the 4-year-olds our three horses were on the podium on both days!
FUSION DE HUS wins the first day with 85% and places second the next day with 84.80%.
STING DE HUS is second the first day with 84.40% and wins the second day with a score of 87.20%.
FORZA DE HUS places thirs on both days with 80% and 80.80%.
With the 6-year-olds HERMES DE HUS wins both tests with 84.20% and 84.80%.
DESIREE DE HUS won her test with 78.80%, ROSSEVELT also wins his test with 68.63%.
DAME DE HUS participated in the competition with the single aim to train for future competitions and she did a very good job.
Of 8 tests our horses won 6 and we scored over 80% 8 times!