7 podiums for HUS in Saumur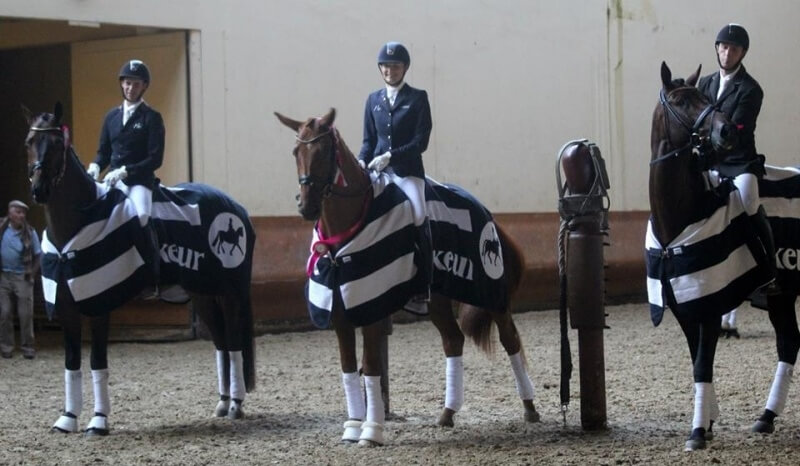 30/09/2014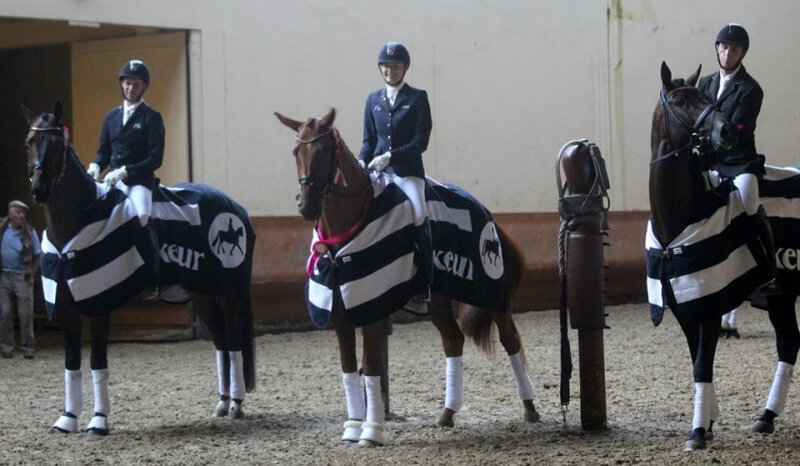 The HUS dressage team participated from September 25th to 29th in the French National Dressage Championship in Saumur.
With 15 horses competing, 7 were on the podium!
4-year-olds :
•DIVINE STAR JM and Jessica Michel win the qualifier and the final test
•LANCELOT DE HUS and Guillaume Recoing place 5th
•ELDORADO DE HUS, our jumping stallion, finishes 6th with Gilles Botton
5-year-olds:
•One horse competing = CHAMPION! Congratulations to Jessica and HERMES DE HUS
6-year-olds:
•DIMENSION DE HUS and Jessica finish 4th of the championship after having won the qualifier with over 85%
•SYMPHONIE DE HUS and Guillaue place 7th. They placed second in the final test with 84.80%
HARAS DE HUS's horses were on the podium in all three categories for 3 year olds :
3-year-old geldings :
•STING DE HUS and Guillaume are FRENCH VICE CHAMPIONS!
•DUBAÏ DE HUS and Guillaume place 3rd
•FANTOMAS DE HUS and Guillaume finish 7th
3-year-old mares :
•DESIREE DE HUS and Pauline Delaunay are FRENCH VICE CHAMPIONS!
•SOLIFLO DE HUS (owner Amélie Coulin) and Pauline place 3rd
•BENTLEY DE HUS (owner Adriana Maier) finish 6th
3-year-old stallions:
•SPARROW DE HUS and Guillaume place 3rd
It was a very rewarding French Championship for Haras de Hus!
The winter will leave us the time to calmly prepare the horses for the next season!